Miniature enamel railway signs for N OO and O Gauges
If you're a model railway enthusiast, you know that adding small details to your layout can make a big difference. One such detail that can really bring your miniature world to life is tiny signs. These small signs can be placed along your railway line, at stations, and on buildings to give your model railway an added layer of realism.
The station below would look much better with a mix of railway signs and enamel advertising signs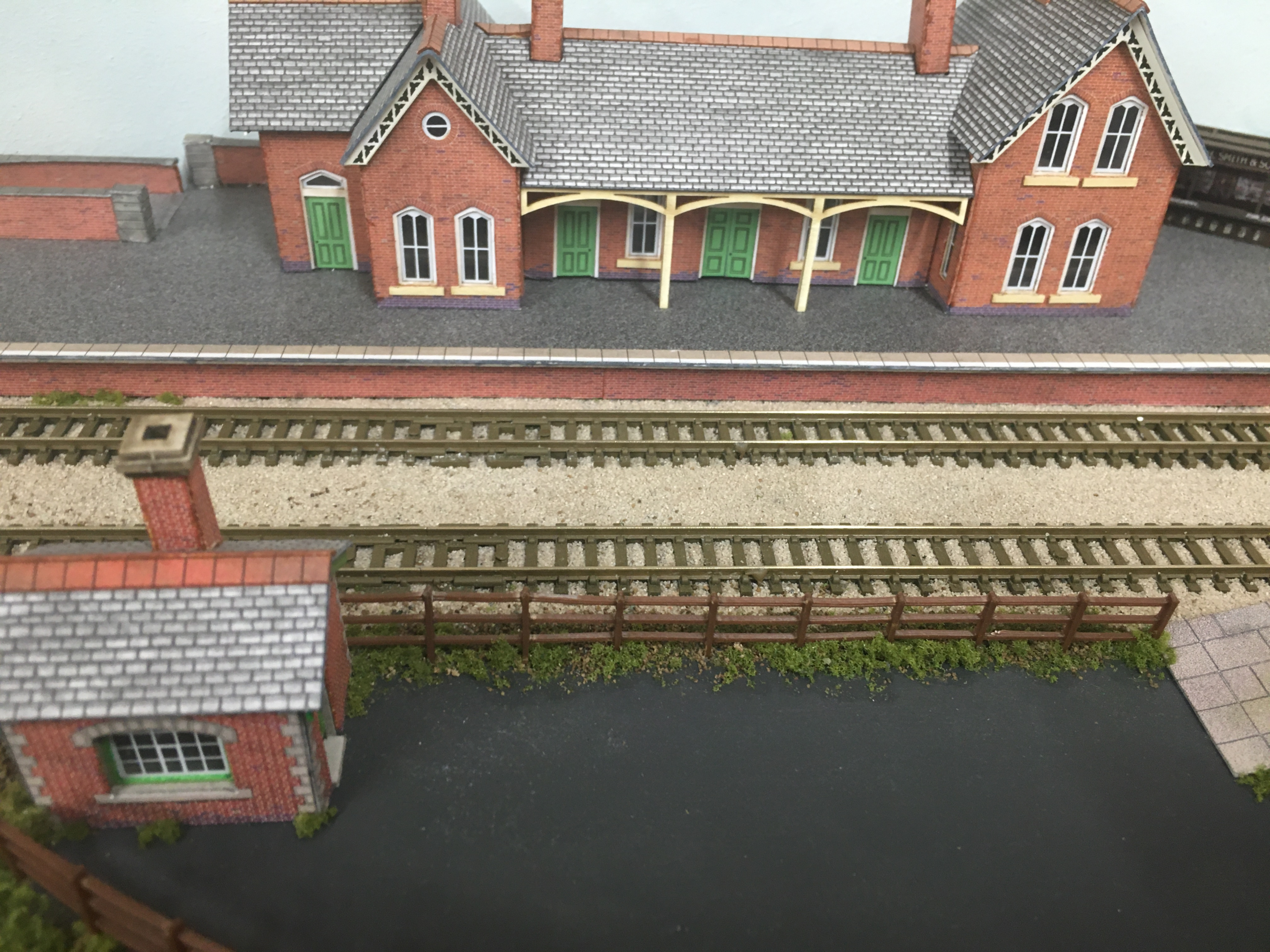 Miniature signs can be difficult to find, but thankfully, MPB Model Supplies has a variety of tiny signs for model railways that are sure to fit your needs. They offer model signs in different sizes and styles, from warning signs to station signs and everything in between.
Tiny signs model railways range
Tiny Signs are a brand name of Gaugemaster, and their collection of miniature enamel signs covers N Gauge, OO Gauge and O gauge products.
One of their popular products is the OO Station Sign Pack, available for GWR, LMS, Southern, LNER and BR era stations.
These tiny signs are perfect for adding detail to your layout, and the pack includes a variety of signs, such as 'No Smoking', 'Keep Clear', and 'Private'. Each sign is printed in high quality, and they're easy to attach to your layout.
Another great option is their Linside Signs, which include common individual lineside signs that are available in a range of sizes. You can choose from a variety of styles, including modern and vintage, and each sign is printed on a high-quality backing, making them durable and long-lasting.
Moving away from the railway signs there are colourful miniature pub signs and replicas of popular enamel advertising signs. Both pub signs and advertising signs are available for OO gauge and O gauge model railways.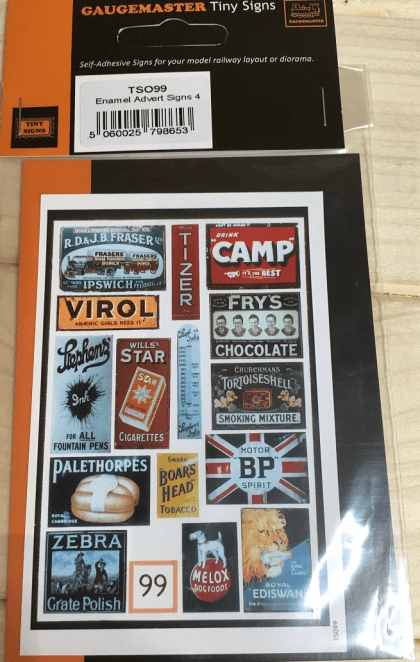 When it comes to adding tiny signs to your model, the possibilities are endless. You can place warning signs near hazardous areas, such as tunnels or level crossings, add station signs to your platforms, or even place signs on buildings and other structures.
In addition to the tiny signs, MPB Model Supplies also offers a range of other lineside products, including fencing, telegraph poles, and signal boxes. These products can help to create a realistic railway environment and are perfect for adding detail to the model.
Overall, adding tiny signs to your model railway can really make a difference and help bring your miniature world to life. If you're looking for high-quality signs that are easy to use and will last a long time, be sure to check out MPB Model Supplies' range of tiny signs and other lineside products.
Miniature signs for your model railway
You can browse our website for details of the miniature signage products available, and decide which signs are best for your model.
Priced at from £2.34 they offer great value for money
For OO Gauge tiny signs visit this page on our website OO Gauge 4mm scale Tiny Signs for Model Railways
For O Gauge 7mm scale tiny signs visit this page on our website O Gauge 7mm scale Tiny Signs for Model Railways