Are model trains worth anything?
That's a question many people have asked, and the answer isn't always clear.
While some model trains may be worth a lot of money, others may not be worth much at all.
Model railways have a resale value but cheap toy trains designed for young children do not.
If you're selling a model train, or are simply curious about its value, there are a few things you can do to figure out how much it's worth.
For insurance purposes you should base the valuation on the cost of obtaining modern replacements as the costs of model railways are only going upwards.
Your model train needs a good pedigree
To start with, it's important to know that not all model trains are created equal.
Some brands and models are worth more than others.
Frank Hornby was instrumental in forming the original Hornby Railways and creating the legacy enjoyed by the modern Hornby train sets.
To achieve maximum resale value Hornby train sets need to be boxed, virtually unused and with all their accessories to be worth the most.
Generally speaking, the rarer a train is, the more well-respected the brand is, and the better its condition, the more valuable it will be.
If you're unsure what brand or model of train you have, the best way to find out is to do some research online.
Once you know what you have, you can get a better idea of how much it's worth.
Model railways that are portable will be more saleable than model railways built into a room on a single large board.

Condition condition condition ......
Another important factor to consider when valuing model railways is their condition.
Hornby train sets must be complete and in pristine boxed condition to reach top prices.
Locomotives or rolling stock must be complete with all parts and undamaged, and they will be worth a higher price if boxed.
If trains are in poor condition then they may only be fit for use as a source of spare parts.
To fetch top money model trains must work.
Hornby train sets come with storage trays to hold all the items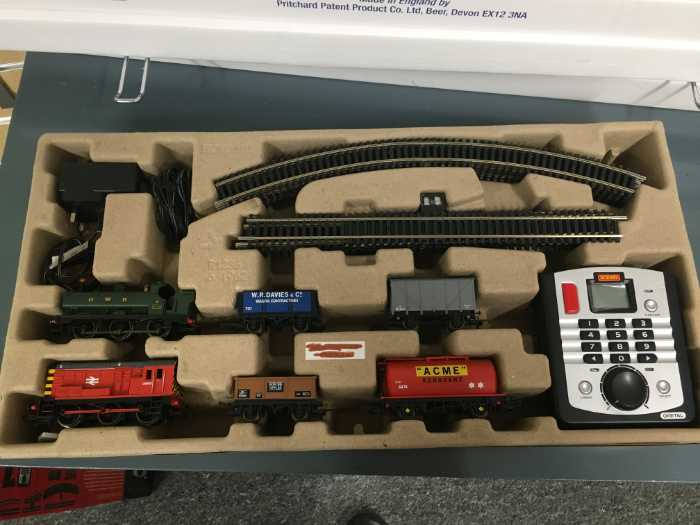 Buyers will not be impressed if you tell them it is in pristine condition and runs well, and when they get it home they discover missing detailed parts or that the engine does not run.
We have been offered train sets only to find cracked bodies and missing buffers, and these defects significantly reduce the value of the Hornby trains.
It is especially important that rolling stock such as carriages and wagons are complete with all their buffers, detailing and coupling hooks.
Do your research
Once you have all of this information, you can begin to look at what similar models sell for online.
This will give you a good idea of the approximate value of your train.
However, it's important to keep in mind that the value of a model train can vary depending on where you are selling it.
You may be able to get more for model railways by selling them privately than you would if you sold them through a model railway shop.
However, you must take responsibility for cataloguing, photographing and advertising it.
If you're looking to sell a model train or a large collection of rolling stock, there are a number of different options to consider.
Online auction - Be prepared to take pictures of each and every item from multiple angles. You can easily find yourself paying at least 10% of the value in fees, and postage costs can be as much as £10 for an engine with insured tracked delivery.

Car Boot - Bargain hunters are on the lookout for model railways at cheap prices, a good way to offload track and bits and pieces.

Toy Fairs - A good place to buy and sell rolling stock as you can check condition before you buy

Second-hand model train dealers and some model shops. A good option if you don't want the hassle of photographing, cataloguing and advertising each item.
What train models are worth the money?
To be worth top money you must be able to tick the following statements:
Items must be complete with all original packaging and accessories

Collectors expect the original box to be in good condition

The train, passenger cars, freight cars, or other items must be in pristine mint condition as produced by the manufacturer

The item cannot be similar to a more detailed equivalent available brand new today
or one of the following
A rare survivor of a brand no longer in existence

Highly collectable model O Gauge trains from 1940's Hornby tinplate, Baset Lowke or Marklin

A pristine example of a collectable limited edition locomotive from a modern manufacturer with complete purchase history and certificate.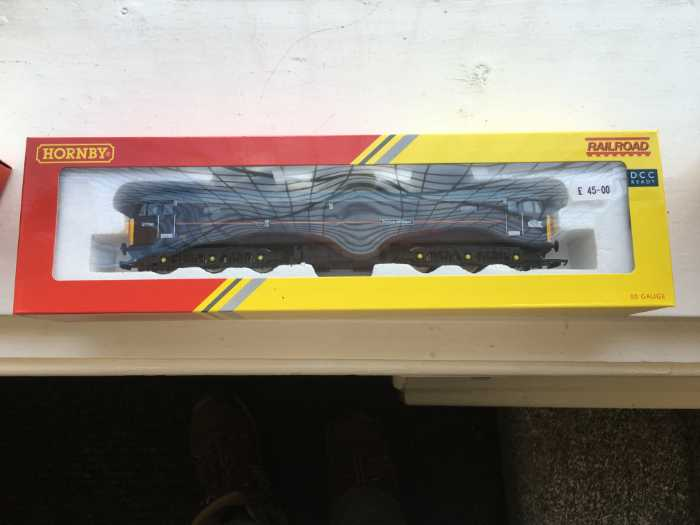 What type of train sets are worth the most?
To be worth top prices the models need to be convertible to use with DCC, and of sufficient detailing. Models with split chassis cannot easily be converted to DCC, although I have converted a Bachmann V2.
Mint condition Hornby dublo with original boxes
Models older than 1970 are not designed to run with the modern fine-scale track
Example prices
Some examples of models we have sold and the prices we got for them at auction are:
Pristine Hornby model of Tornado, £90, much less than I paid for it.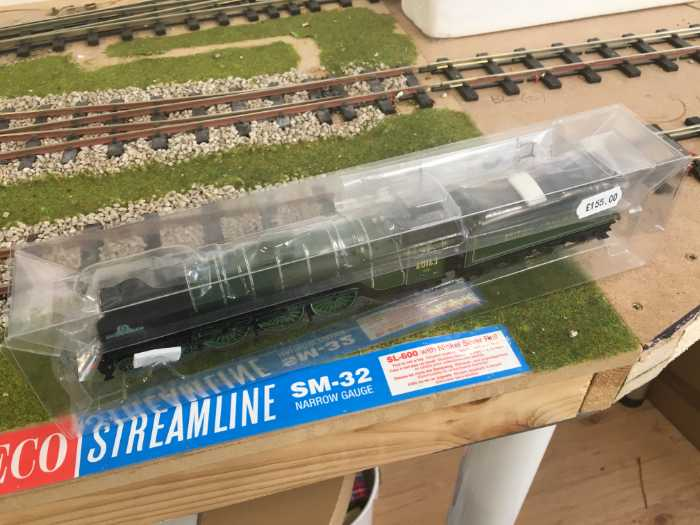 Second-Hand unboxed but in very good condition Hornby Castle, £40, after restoration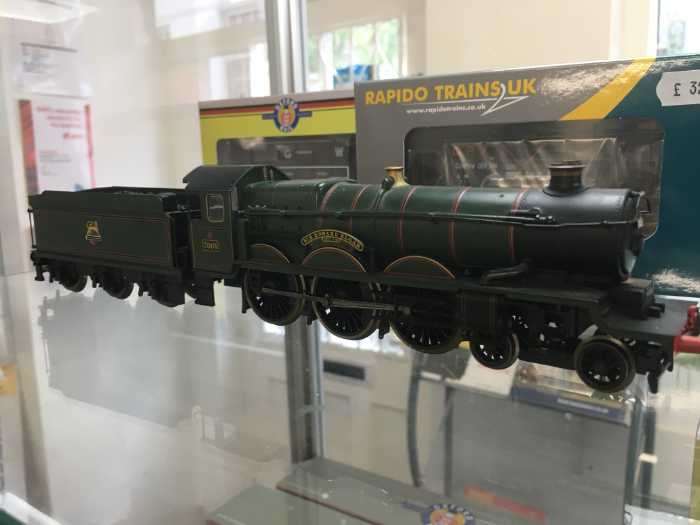 Having spent a few hours getting each of these locomotives from Hornby Triang and Lima to run, they fetched on average £40 each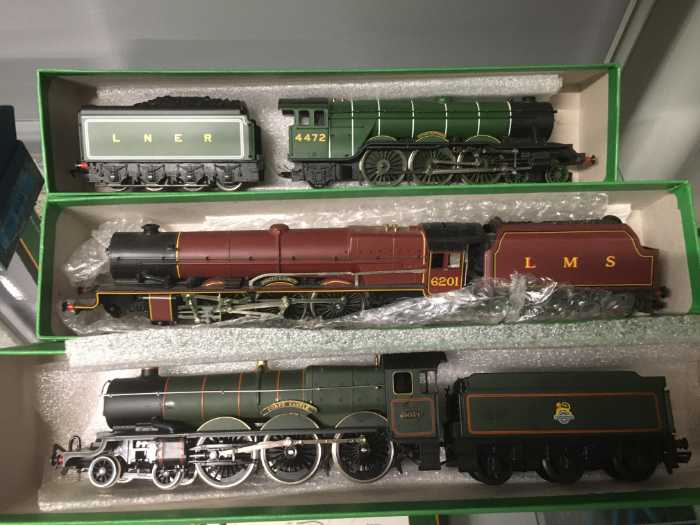 Standard model wagons fetch around £4, and coaches sell for between £10 and £17.
Rare desirable Pullman coaches in pristine boxed condition with working lights fetch between £45 and £65
The second-hand track has no resale value.
Are model trains a good investment?
The best and only reason to buy model trains is for your own enjoyment.
The hobby can last a lifetime and larger collections can easily be built up over time.
A collection of trains is extremely unlikely to sell for more than you paid for them.
The market for second-hand trains is governed by how much spare cash buyers have to spend, not the value originally paid for the train.
Model train valuation guide
If you have to value a complete model railway then there are additional factors that come into play:
Is the model railway fully functional?

The quality of the scenery

The quality of the buildings

can the layout be easily transported and re-erected

the theme of the layout
What would be the build cost today?
Start by pricing the second-hand value of the trains and rolling stock, then add in the cost of materials such as track, signals, controllers etc required to build the layout today.
What else is on the market?
A quick Google search of "model railway layouts for sale" brings up a list of train sets for you to compare yours against and assist you in arriving at a valuation.
Where can I sell model railways
Model railway dealers online
Here are some websites of firms offering to buy second-hand model railways
https://www.hattons.co.uk/stocklist/preowned
https://howesmodels.co.uk/product-category/model-railway/pre-owned-model-railways/
https://www.elaines-trains.co.uk/
https://www.tennentstrains.co.uk/products/second-hand
DIY Auction sites
https://www.ebay.co.uk/b/Model-Trains/180250/bn_1635521
https://www.preloved.co.uk/
https://www.gumtree.com/
Who buys train sets near me
You can bring your models into the shop for an evaluation or send us photographs by email for an initial discussion, please do not post your engines to us as they have to be examined before we accept them for sale.
Models we don't buy
Children's toy trains

Novelty trains

Damaged Trains

Second-hand track

3 rail trains
How we value your trains
Are they in their original boxes

Condition - no scratches or damage

Do they work as expected

The market value of similar models

Any remedial work that we have to do
How much do we pay
To cover the cost of servicing and marketing the locomotives we take 10% of the sale fee.
As we are VAT registered we are obliged to include 20% VAT in all our prices.
This means we can pay you a market value minus 30% for our costs
Second-hand models from MPB Model supplies
All models are assessed and honestly priced

All models are serviced, and, repaired if necessary prior to the sale

If you get it home and it does not work bring it back for a refund
Contact us for more information, view our second-hand models available here