Model Locomotives for sale
In real life each locomotive had a unique running number, some manufacturers now provide unnumbered engines for you to choose your own running number. This allows you to collect more than one example of the locomotive class.
if you are new to model railways then this guide might be useful: Model Railway Scales and Gauges Explained
Locomotives for sale are listed by their Gauges
Click on the images or titles for each model locomotive category to see details of the models available.
OO Gauge locomotives
OO Gauge model railway locomotives from Hornby, Bachmann, Dapol, Rapido, Accurascale, and Heljan. This page includes both diesel locomotives for sale and steam locomotives for sale.
OO9 Locos
OO9 model railway locos represent a 2-foot gauge narrow gauge locomotive and are the same scale as OO Gauge steam locomotives.
N Gauge locomotives
N Gauge model railway locomotives from Graham Farish, Heljan, and Dapol
O Gauge locomotives
Do you fancy an O Gauge locomotive? Click here to see the stock available to sell.
Buying your model from us
Whether you're a collector looking for highly detailed scale models, or looking for your first model railway engine we've got you covered.
Browse our selection from top brands like Bachmann, Dapol, Heljan, Graham Farish, PECO, Accurascale and Rapido.
Our models are inspired by some of the most famous British designs around – including both modern image and nostalgic replicas of steam engines from years gone by.
Our selection includes a wide range, so there's sure to be something that suits your style.
You can use our website and order online without creating a customer account.
Every locomotive listed as "in-stock" is available for you to collect from our shop.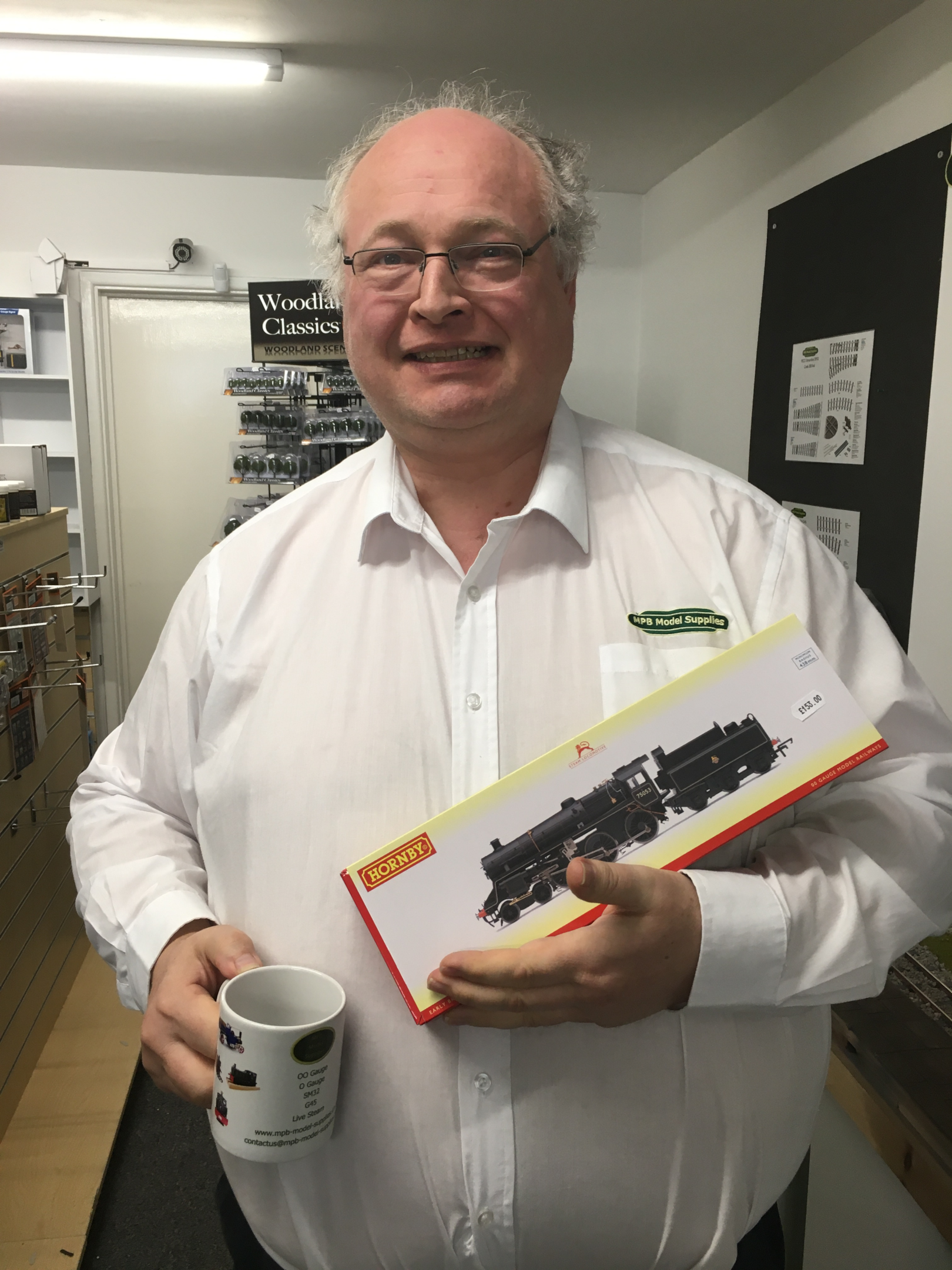 Customer support
You are welcome to call us for advice before purchasing your new model, and we can show you your model in operation when you visit our shop.
Where you require special enhancements such as DCC upgrades our workshops can do these for you using our special equipment.
What is the difference between a locomotive and a train?
A locomotive is a single vehicle that pulls a train of rolling stock. A train, on the other hand, includes passenger coaches, freight wagons, or both.
N Gauge
Looking to add some N Gauge model trains to your collection?
Whether you're a beginner or an experienced train enthusiast, there are plenty of n gauge locomotives and other accessories available for sale online.
Our range includes both steam locomotives and diesel locomotives.
For high-quality models from trusted brands like Graham Farish and Dapol, shop with us online today!
OO9
OO9 models are a great and easy way to get into model railways, as they offer the best of both worlds – the size and detail of OO gauge locomotives, with the more manageable size of N gauge track.
This means that they're perfect for those who want to create a realistic model railway layout without having a great deal of space.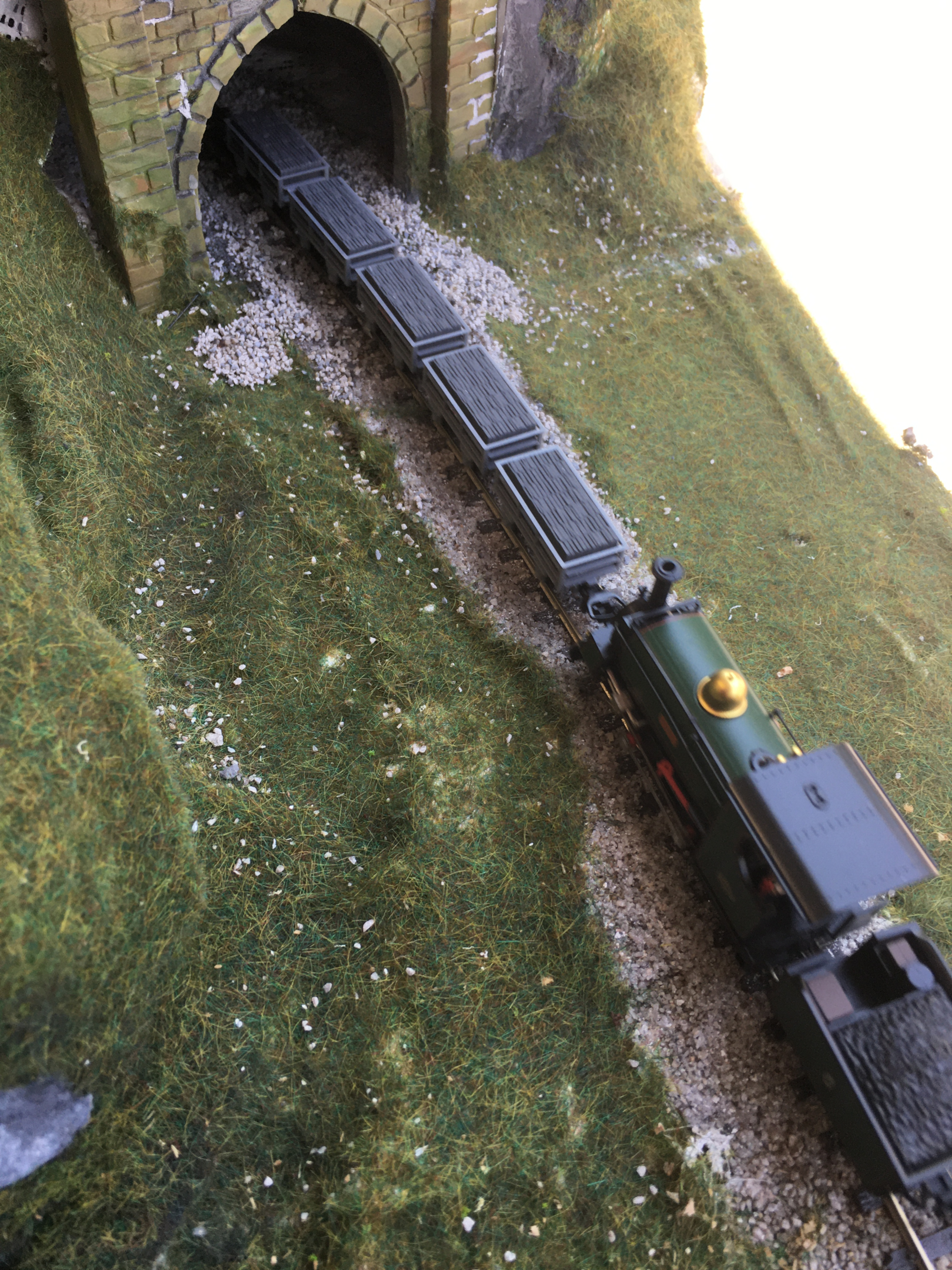 OO Gauge
If you're looking for oo gauge model railway engines, then you've come to the right place. Here at MPB Model Supplies, we have a wide selection of both new and used OO gauge models for sale from some of the biggest brands in the business, including Hornby, Bachmann, Dapol, Accurascale and Rapido Trains.
Whether you're looking for a particular model or just want to browse our selection, we're sure you'll find something that catches your eye. And if you have any questions about any of our products, our team of experts will be more than happy to help.
So what are you waiting for? Take a look at our oo gauge steam and diesel locomotives today and find your perfect match!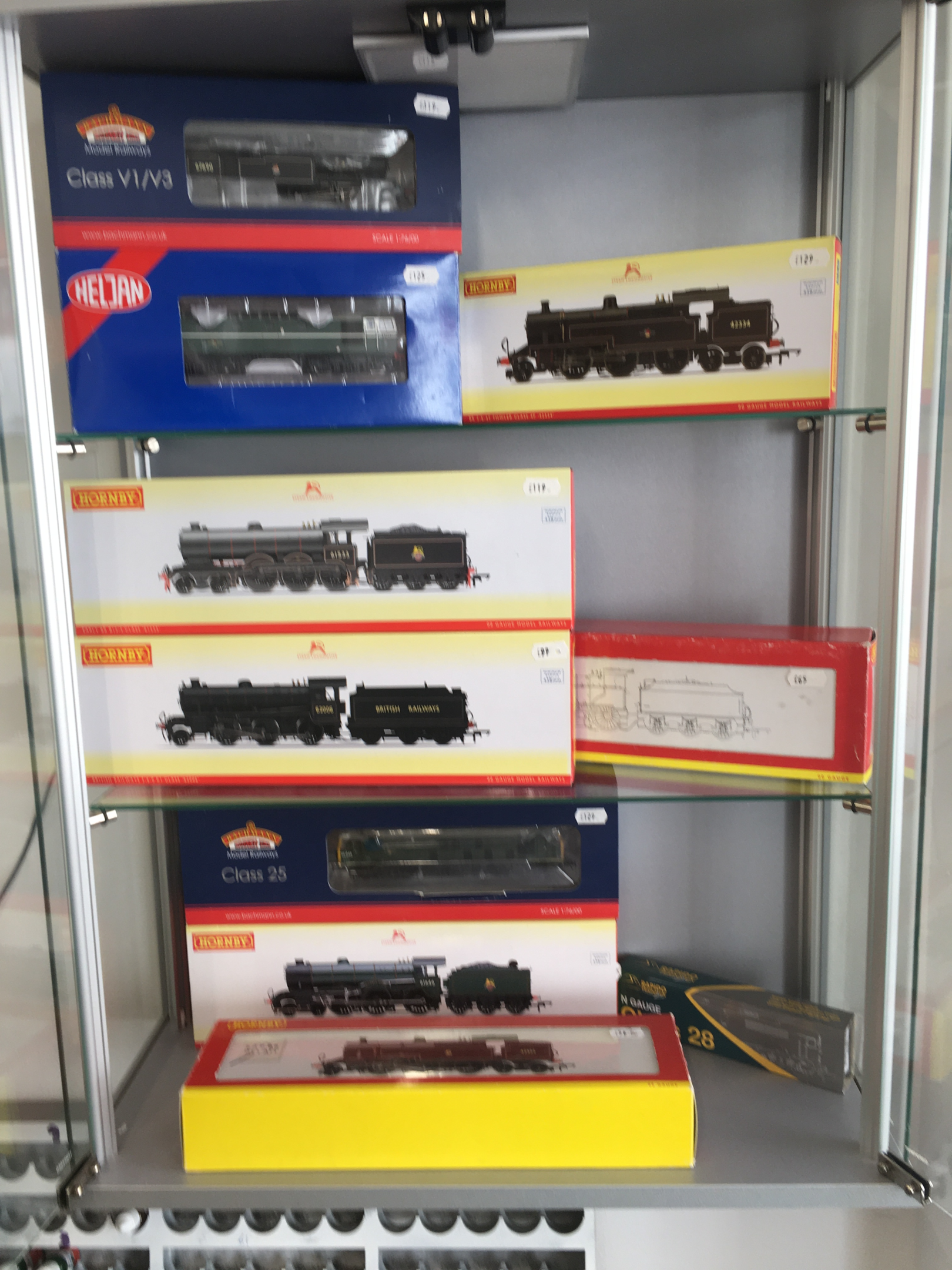 O Gauge Model railway locomotives
O gauge models are becoming much more popular again.
These high-quality, fully functional models come in a variety of styles and types, including steam and diesel versions.
Whether you're looking for an impressive display piece or a working model to enjoy, there is sure to be an O gauge steam locomotive that fits your needs.
DCC Status of railway models
The DCC status of all our models is displayed in the product listing.
Some categories such as garden railways are excluded because those models do not use DCC control.
DCC Ready
A DCC Ready model is one that is pre-wired for the installation of a Digital Command Control (DCC) system
This means that it is ready to be operated with a DCC controller, which gives you more accurate and realistic control over your locomotive's speed, direction, and sound.
DCC Fitted
DCC-fitted models have been specifically designed to be used with a Digital Command Control (DCC) system. This gives you more accurate and realistic control over speed, direction, and Lighting
DCC Sound Fitted
DCC sound-fitted models have been specifically built and designed to include sound effects, giving you an even more realistic experience.
If you're looking to fit a DCC-ready or older model with sound effects, then please contact us for a quote
Special editions from Manufacturers
A lot of manufacturers have started producing short production runs, and model shops have to pre-order at least 12 months before they are released.
If you are looking forward to purchasing a particular model please let us know as soon as possible.
Customers can be disappointed when stocks run out
Customer pre-orders
Where a manufacturer has announced a new model and we have been allocated a small number to sell, the website will allow you to pre-order in advance.
We ask for a deposit of around 10% to secure your model
Manufacturers tend to announce new items up to 18 months in advance, so you could have a very long wait but at least your chosen model will be secured for you.
If the manufacturer's release date is delayed then you can ask for your deposit to be returned, but that means you are no longer assured of getting the model you wanted.
Do you buy model railways?
Yes we do, please read our article Are model trains worth anything before contacting us to buy your engines.